TLDR: Below are journal entries documenting the days of my journey in South America. Feel free to skip to the actual journal action after this introduction.
Lately, I've been preparing for an adventure I began dreaming about in high school—or maybe it started after I read Hatchet by Gary Paulsen in elementary school—either way, its been a long time. September through mid December of this year, I will be in South America, speaking Spanish, making friends, likely farming, snapping photos, and taking advantage of this transition in life by pursuing an opportunity to travel alone. 
The inspiration for this path came from a promise I made six years ago. I spent a week in the mountains of Peru building guinea pig huts in a small village called Pallata. Before we built the huts, the guinea pigs, a delicacy in Peru, lived on the floor of the villagers' adobe homes. They squeaked and squealed constantly. I wrote about this experience in my college application essay. Anhil and Cosina, the elders in the village, made me promise to return in four years. I am excited to visit and reconnect with some of the most hospitable people in the world.
Aside from this, my adventure is based on a journal entry from 2009. My teenage self wrote, "experience is good, no matter what kind..." and "it isn't living if you know what you are doing next." With both of these thoughts in mind, I have left the second half of my trip up in the air. While I do have a number of different options and contacts, I will not know my path until it unfolds.

That's all for now. Thanks for reading the introduction. I will be updating periodically on this site regarding my travel. Thanks to all my friends and family who support me. I would not be doing this without you.

James
PS: The images below describe my stay in Pallata six years ago. From arriving, to building, to celebrating with Anhil and Casita, the last image shows the tiny village in the middle of the mountain valley.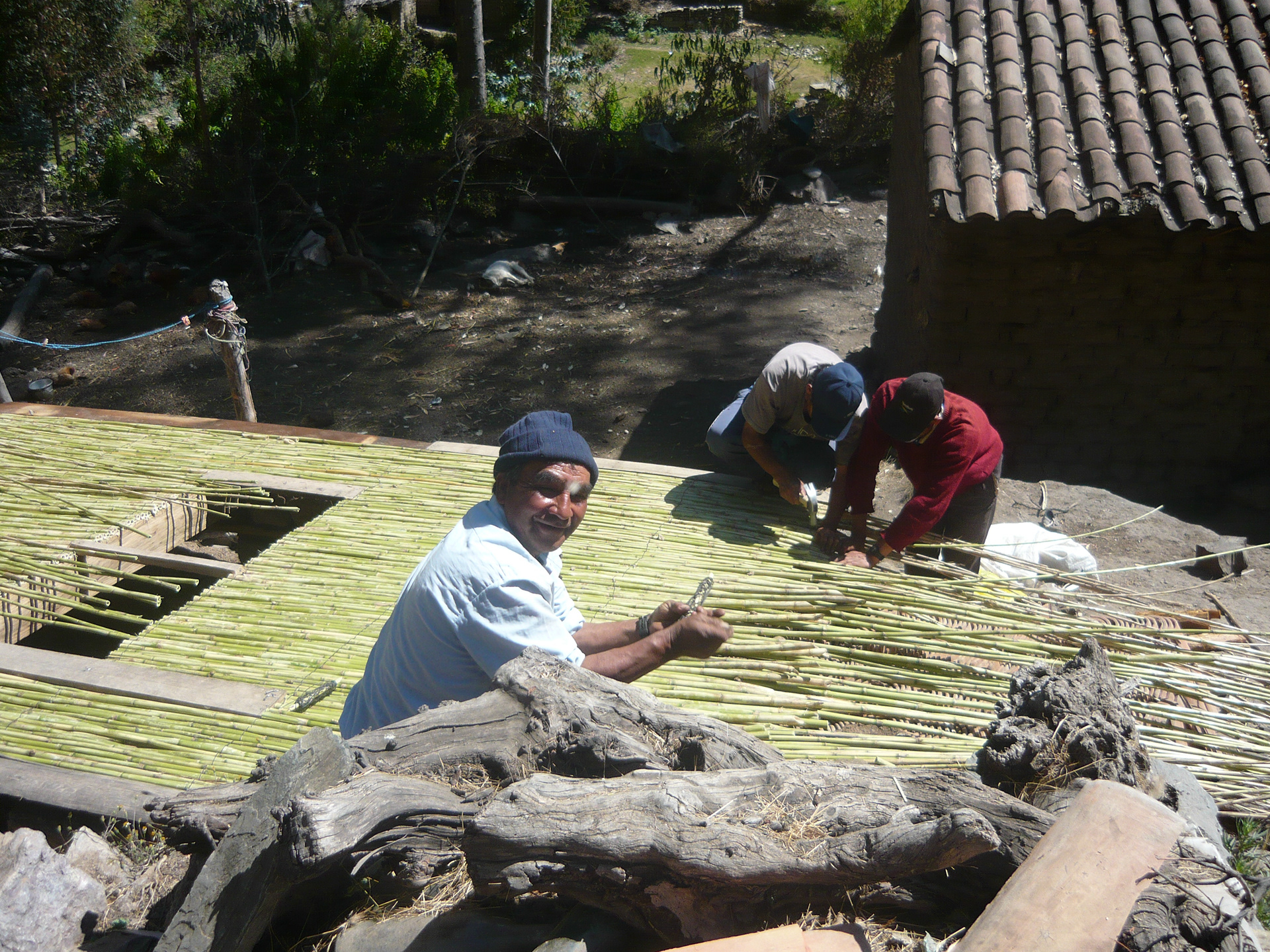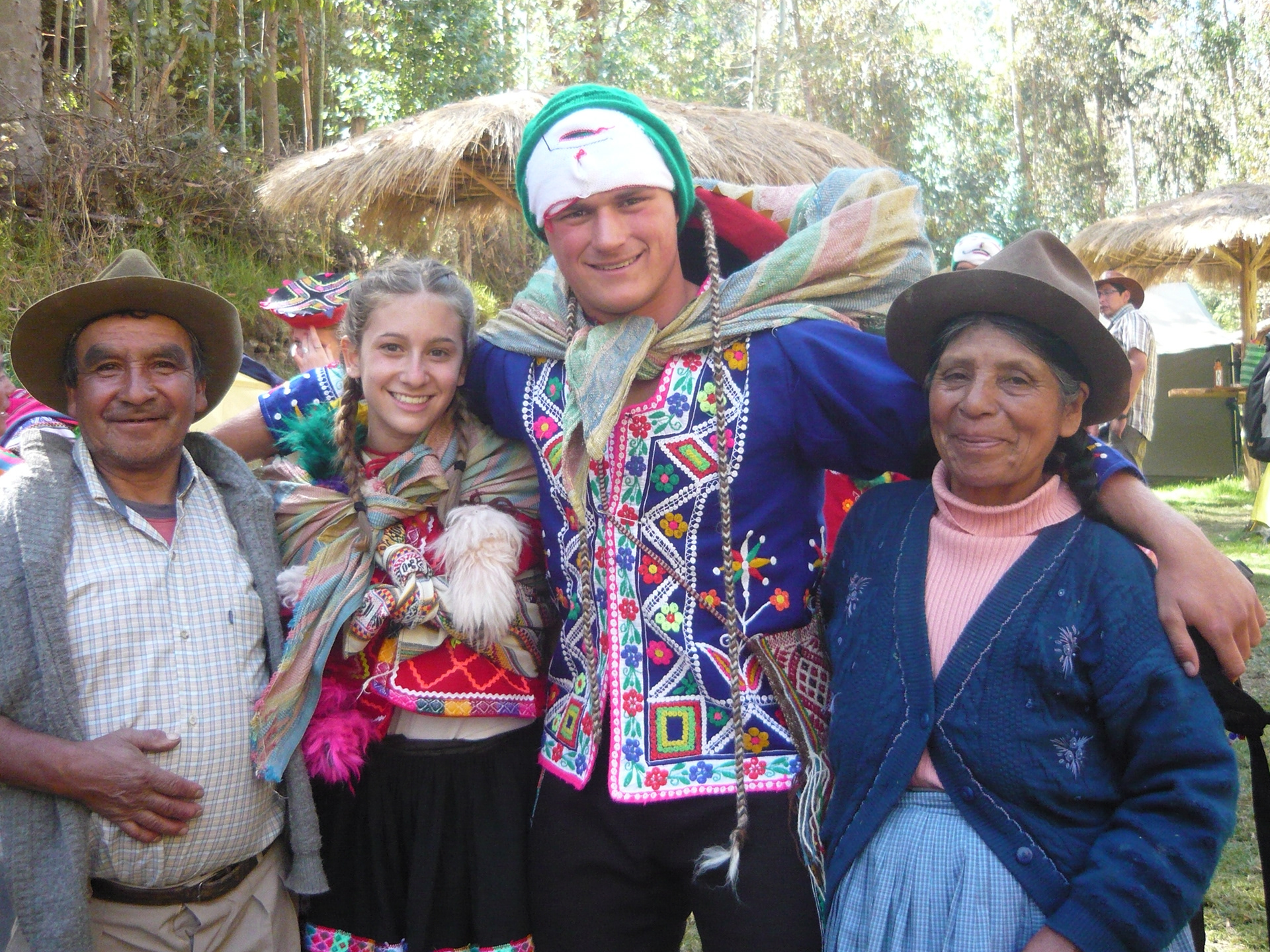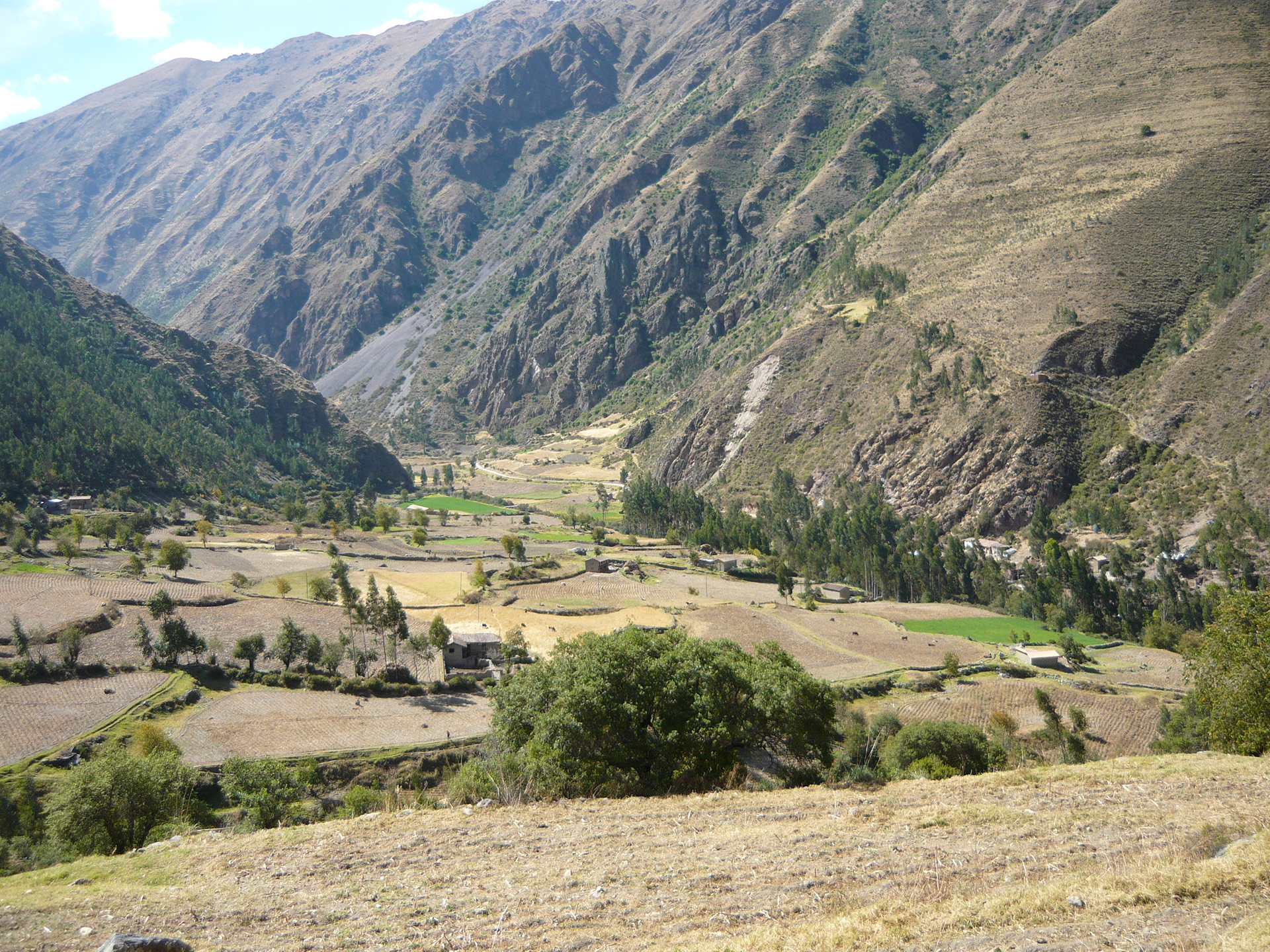 Lima 8-31-16 : 9-4-16
It is 10:39 pm and I am on a bus toward Huanuco. I have been in Lima since Wednesday night and I am very excited to leave the city. I stayed near the center of Lima across the street from the Museo de Arte de Lima. While in the city, I spent a day collecting a Permiso de Firmar Contratos como Turista, made friends with three Holandaise couples, an aspiring photojournalist, a French dude, a trio of travelers from the UK, a father and son from Chile and a couple of street artists, spent a day making ceviche and touring the city with a local, saw my good college friend Mia Capone who is committing her next two years saving lives with the Peace Corp (hats off), and spent time walking and taking photos in between. 
Ten million people live in Lima. The sky is always overcast with cloud cover or smog. I am excited to reach a place where the air is clean and the crowds are small. My friend Juan told me of a place where cold water and hot water collide called Manantuyaku. It is a medicinal capital for Amazonian  communities. I may stop by and visit as I head South. I also found a place to stop in Chile. The father and son I befriended live in Valle de Elqui, la Serena. They invited me to stop by on my way. Their town is in the Andes, contains vineyards, and allegedly has the best night sky in the world. I'm excited to find out. I anticipate more opportunities like this  will arise as I continue.
James
PS: Check the "LIMA" project on my homepage.
________________________________________________________________________
Huanuco 9-5-16 : 9-8-16
The constantly shaking, overnight bus did not prove restful. Toby met me shortly after I arrived at7:30 a.m. and we took a small moto-taxi to his apartment in town. He lives here with his wife Sarah. They spend most of their time working for a Peruvian NGO that cares for people with a wide range of disabilities, from schizophrenia to blindness. They run a motorcycle company on the side to support themselves. 
Breakfast was wonderful, much more than the classic bread, jam, and coffee at every other hostel in Peru. Toby and Sarah live a very dynamic and modest life. They raised four children in three different countries. Each of them lead successful adult lives, ranging from a maritime marine to a Harvard Med School admit. Could ask for no better host. 
The days of Huanuco were spent prepping motorcycles, breaking in new bikes, filling out paperwork, and engaging in conversation. Two other bikers stayed in the Shannon's home. Krysztof from Chicago and Mario from Italy/Australia. 
We talked about the difficulty in getting a US visa... After $400 and a lot of paperwork, the US government allowed Krysztof's Ecuadorian girlfriend a two minute interview and stamp 'denied' on her paper. 
Toby also described Peru's black history month, which is particularly important to Huanuco. Dance troupes called "Los Negritos" dress as slaves and haciendas... but no black people live here because they were castrated as slaves. The Peruvians celebrate the black people and the dances they brought, but lack the existence of the race. 
Despite being in South America, the English language and American culture bleed through everywhere. 'Movistar' is one of the top cellular services; the hardware store, called ProMart, has the same colors, items, and smell of Home Depot and busty white women are the main face of advertisements. While Huanuco is greatly impoverished, they still have a mall. The security guards ride segways, there is a food court, cars are on display, and Katy Perry's voice in the air. The mall seems to be an illusion of prosperity in this city. 
Thousands live here squatting on the hillsides. Scout stands with spotlights protect areas that squatting communities have not yet invaded. Thousands organize themselves and invade a section of land at one time. Many roads are unpaved and rocky and most buildings have rebar sticking out of cement columns to express an incomplete project and evade taxes. 
While every traveler and Peruvian I meet laughs at the state of the American presidential race, American and Western consumeristic culture has well-convinced societies around the world that our way is the right way. Our music, our products, our fast food, our ads... It is unsettling, as if we know any better than they do. 
Sarah is a marriage counselor. Boys here often do not have strong, caring father figures. She says the best thing a man can do for his family is to love his wife, but wives here are treated as floor mats. She believes boys follow the example of American's they admire, feeling like it is natural to divorce and okay to have mistresses... Just another way the US is influencing the world. 
Time in Huanuco has been great. I am glad to make friends with such unique people. I put 140 kms on my bike yesterday. The first time riding in the busy chaotic streets went much better than imagined. The rule of the road is the big guy has the right of way. People don't drive using blinkers. Cars and bikes and three-wheeled transports rumble busily through the streets of Lima and Huanuco with some uncertain order... I am excited to get on the road into more desolate areas. First stop will bring me to an Amazonian town. I should be in Cuzco in ten days.
Hope all is well!
James
________________________________________________________________________
9-8-16 : 9-20-16
It's the twelfth day on the road. September is slipping quickly away. It feels like I have been here for a month, not just a couple weeks. I ride between 8 and 10 hours a day, every couple days I take off to rest. Some days take me through hundreds of kilometers of dirt roads under construction with massive trucks moving by, other days I ride on beautiful pavement through the Andes. The scale of these mountains makes the American Rockies look small. Sometimes I get to drive through clouds. 
My systems are fairly well formed. I wake up around 7, find something to eat, pack, tie everything down, get gas, ride until I'm hungry, eat, keep riding, take a photo, ask locals where Oxapampa or Satipo or Ayacucha or (insert name here) is and how far, find a hostal once I get there, ask how much for a single room and "do you have a garage for my bike?", find some street food, edit photos and pass out by 10, repeat. On off days I go for a run, fix whatever is wrong with the bike, and find waterfalls. There are waterfalls everywhere on the east side of the Andes. 
While in the Amazon, the sky was hazy. Every city I visited had a fuzzy sun. Mountains in the distance looked like grey outlines. The haze was smoke. The rural population here relies on tourism and agriculture to stimulate their economy. They do not have plains, nothing is flat. Instead, they use the mountains. Every day I saw mountain sides charred and black or fuming and on fire. When I blew my nose after a long ride, my snot looked black and grey. This is what people do to survive. 
Now I am on the west side, and I am glad. It is cool and dry. There aren't as many plants or as much water. Reminds me of the American southwest at a high altitude. Every road winds through mountains. The valleys are steep and narrow. I am glad to be away from the smoke. It feels better to be in clean, open air. I still see charred hillsides, but the wind at this altitude blows the smoke away. There is also less vegetation to burn. 
I make friends everywhere I go. I am the only white person everywhere I go--until I got to Cuzco. The people I most interact with are twenty something dudes and want to find a business partner from the states. After many beers, one guy in Constitución talked about how he wanted to make a cocoa empire (chocolate). His six thousand plants turned into ninety thousand by the end of the night. He feels the empire should be as successful as cocaine, just better morals. We are going to talk business via Facebook. I am his American contact. Lol. 
Throughout the trip small things break. Really small things. Everything keeps functioning, just slightly broken. Like the outer rim of my favorite camera lens fell off. Still works fine, just cant hold a lens cap. My gopro chest harness slide snapped. That's okay, I get what I paid for. Duct Tape works really well, and is so cheap! Currently duct tape is also replacing a screw for my facemask and keeps my watch together. Such a useful item... My tire ate my rear break line because it shook loose at some point. Cost me a morning and about seven dollars. One thing still needing to be fixed is my speedometer and odometer. I never know how fast I'm going or how far I've driven. Stopped working after 247 kms. 
Yesterday I left Cuzco. Today I woke up in Ollantaytambo, about an hour away from Pallata, the village I visited six years ago. Ollantaytambo is a quaint ancient Incan city in the Sacred Valley, near Machu Pichu. Tourists are everywhere. Everything is made of beautiful stone. Terraced ruins lie on the mountainsides surrounding the city. I am excited to get to Pallata. 
________________________________________________________________________
Pallata 9-20-16 : 10-3-16
My experience in Pallata was genuine and beautiful. It is amazing to re-connect with people who live in another universe. Everyone I knew six years ago was well and happy. Below are passages describing most days. 
The family I stayed with, Angelica and Ramiro Miranda (late forties), have three sons, only two I know, Bryan and Renzo--16 and 10. I am very grateful for their relentless hospitality.
Not described below: Many villagers are missing teeth. May be typical of places with less money. May also be a result of the way they make coffee--three heaping tablesoons of sugar, one small spoon of instant coffee. They use coca leaves both for tea and for stuffing their mouths during a work day--similar to tobacco. Also, the distinction between animals and humans is much greater here than in the US. There are no pets, everything is here for a purpose (to eat, work, or warn villagers of strangers). Baby animals are not called babies, they have another name for them "cria" (small creatures). Anhil and Cosina, my Peruvian parents (parents of Angelica) who are around 70 years old, both have twelve children and come from families with twelve children. Lots of passages below, I hope you enjoy!
9-20-16 Arriving
I arrived in Pallata at 230 pm. It is much closer to Ollantaytambo than I expected. At the bus stop I met Angelica, the daughter of the family I had worked for. She has the two younger sons who I was close with. She calls me her son. Everyone loves the photos. They cant get enough. I am happy. Life is slow. Angelica gave me a room and immediately started preparing food. I asked to help, she insisted I rest. I`m taking a nap.
9-21-16 Violently Ill
When I arrived yesterday, the first thing they offered me was Chicha, this slightly fermented corn beer. I was excited about being there, and I enjoy participating in cultural activities. I remember the leaders telling us six years ago to not try the Chicha. They said it would give you awful diarrhea. I thought they just told us that because they didnt want us drinking alcohol. I was wrong. 
9-22-16
So sick. Why did I drink that Chicha. 
9-23-16 Glacial Trek
After not eating for two days and expelling everything from my body due to a sickness derived from Chicha, I decided to wake up at 5 am and go on a hike with three Quechua men. One was 75 years old. We were supposed to be back by 11 am. We got back in the dark at 7 pm. 
Leaving at 5 am, we hike for two hours and make it to a hut in the middle of a mountain valley. My hands are numb. They didn`t tell me to bring gloves. Also didn`t tell me what we were doing. All I knew was we were hiking and hunting--before all this they said we were going by horse (the horses turned out to be a mule and a donkey). We rarely used them. 
After a cup of coca tea we hike another two hours (I get to ride a donkey for a bit-poor donkey) and arrive above the treeline in a glacial valley. It is like an alpine swamp. The ground is squishy and wet. This is where we hunt. We have one gun and a couple sling shots. We are hunting these animals that look like chinchila rabbits called biscatcha. Super fuzzy, curly tails, very quick. We ended up only getting one by the end of the day. 
After this valley we continue hiking upward. Instead of a hunting expedition the hike became an exploration. These men had not visited the place in 10 years or more. "There`s a great big lagoon at the top," said Ramiro. At the top, there was no lagoon. The men were shocked and saddened by the tiny glacier we found. Judging by their description the glacier lost about 90 percent of its mass in the last decade. It will be interesting to see how the lives within the community are effected in the coming years.
It's hard to feel sick when surrounded by such immense and unique landscape. We ended our ascent at about 13,000 ft. You could see mountain ranges for miles.We continued the trek home, stopping to gaze here and there. The hike ended with us dragging the mules through the dark. Beautiful and exhausting day. 
9-25-16 Lazy Sunday
This morning Angelica and I talked for an hour about many things. How everyone in the village was wondering how I was the son of Anhil. How this valley is peaceful (no stealing, no physical abuse) because of an alliance between neighboring towns called los Rombos Campesinos. How expensive children are. How beautiful traveling is. How sad and scary global warming is. How expensive cities cost... Also learned how to do laundry by hand. Bravo to anyone who does laundry by hand. The patience and arm strength required is unbelievable... if you want your socks to be white again. 
9-26-16 Planting
We planted seeds-big work day. I believe we were planting on Anhil's land. Drank a lot of alcohol. Every break flowed beer, some type of liquor, and chicha. Uncertain how the workers are compensated otherwise. I help by moving things, rocks from the soil, seeds to be planted, mulch... 
9-27-16 Tranquillo
It was a nice day, walkin around a mountainside, keeping Renzo company, the ten year old of the house.  Watched guys build a house... I wish they had work for me--already enough people. I just hung with the children and read. Taught them how to throw a rugby ball. 
9-28-16 Church
Went into Ollantaytambo to use the internet. Played soccer with 10-15 year olds. Went to church. Church only happens on Wednesday evening. A Catholic priest comes and holds an hour long service. The children scream and play beforehand.  
9-29-16 Work :)
Got to work! Unloaded material for the techo (roof). One-thousand tiles and a similar amount of full bamboo stocks.  Planted seeds in the afternoon. 
9-30-16 Rombas
Rombas Campesinos reunion. It happens once every two months. I am lucky to see it. Ramiro said we would go, he didn't tell me how. First time carrying another human on the bike. Did a wheely up a hill at one point and crashed lightly. Thankfully we came out fine. 
The reunion happens in a field an hour and a half away from Pallata. Fairly deep into the mountains. Higher altitude, 11,000ish feet. The crowd was about 1,000 people. All dressed in colorful, traditional clothing. They sit on this hillside and try to listen to someone speak in the middle, fifty yards away. At one point they brought out a small speaker and mic. They helped marginally. I dont understand how anyone hears anything while there. 
The sky was cloudy all day. Near the beginning it started sprinkling. It was already cold at this altitude. In thirty minutes this increased to fairly heavy rain. Most in the crowd wore colorful plastic ponchos as they sat, huddled on the ground. I had hiking pants on and a windbreaker under my moto jacket. Before we froze to death, we left. Thankfully Ramiro found a car to ride in. Shivering and cursing, I sped back down the mountain. The thunder and lightning was amazing. The clouds were so close. Good experience all in all. 
10-1-16 Roof
We built the roof of Anhil's house today. Again, there was plenty of alcohol. Also special food. They prepared nearly a whole alpaka, many guinea pigs, rabbits, and the biscatcha. The alpaka was cooked in a special Peruvian bbq style called "Pachamama". It is a Quechuan word that means mother earth. They stack rocks like an igloo and set a fire in the middle to heat for an hour. Then they take the igloo apart with shovels and throw in potatoes and meat, cover everything back with the rocks, throw hay on top, then a plastic cover, then cover everything with soil. An Earth oven. Wait an hour, and uncover it all. Eat. 
The process of roof building involves stripping the bamboo stocks, nailing one layer of stocks on the roof, creating mud from soil nearby, bringing it on the roof in buckets, and carefully aligning the tiles with the mud to finish it off. The measurements are done with string to align tiles and a piece of cut bamboo to measure the separation between tiles. I helped move some of the 1,000 tiles that were still on the road, shelled the bamboo stocks, brought mud, and distributed alcohol. They named me the "padrino de la casa" (father of the house). I got to place the piece of decoration, a tile bearing colorful ceramic bulls, to complete the center of the roof. Very fun and productive day. 
10-2-16 More Drinks
The 1,000 tiles was not enough. We needed about 80 more to cover the roof. Slow day, everyone is hungover. We continue drinking though, especially after completing the roof in the afternoon. Tonight we danced to songs played from a small radio. 
10-3-16 Leaving
Today everyone is more tired and hungover than before. Ramiro and Angelica barely rose before I was done packing my bike. We had tea and talked for an hour before I left. I bought a few textiles, and an old Pentax 35mm camera from the 90's they weren't using. 
They encouraged me to return soon, and I talked with Ramiro about the possibility of forming a business for people looking to travel, backpack, and engage in service activities. This community is incredibly special. I wish I had more than three months in South America. There is so much to see in this valley, I would need at least a month to really scratch the surface. That's the way this trip goes though, just brushing by everywhere I go. I hope to return soon. 
James
PS: Pictures are coming, when I find better internet.
________________________________________________________________________
Majes Rio 10-6-16 : 10-13-16
Due to a fortunate connection through my friends in the EPS Department at Harvard, I got to spend a week with Julio and Durby in beautiful Majes Rio Valley. I could have spent much longer. I hope to return.
Quick facts from Julio:
Brandy=Pisco
10 millon hectacres of avocado were created in the valley in the last 5 years.
Julio started Majes River Lodge in 1973, first of the region.
Peru will be rich in 20 yrs due to gold and fruit.
"I live a poor man in a paradise."
"I am not a rich man, but I am a millionaire. I am rich from my friendships all over the world." 
10-6-16
I arrived last night. This place is a hidden gem. Desolate and beautiful. Always fruitful and warm. Sun 365 days. Julio is a very interesting man. Has eight children with 4 wives. Once a successful businessman of Arequipa, he sold it all to move out here, where his father built the first house of the valley. He spends days making wine and pisco, hosting foreigners, hunting biscatcha, fishing, interpreting petroglyphs, rafting and hiking. 
He has interpreted about 500 Wari petroglyphs. He is a very intelligent man, and wants me to check his interpretations. I am mainly checking his English. There is not much to correct. This place is magic. Near the deepest canyon in the world (3000+ meters) and a mountain 17,000 ft high. Julio also owns his own small museum with three beautiful mummified heads still full of braided hair. This place is magic. 
We talked this morning about how Peru is full of natural recourses only just being developed. Many minerals are developed without any supervision, contaminating the environment around them. Many people are burning forests to create orchards and plantations that they will sell to the rich Northern Hemisphere. They are using money from American banks to create these places, and will pay them in fruit in the following five years. He believes Peru will be the next China, rooting the world economy. 
10-7-16
A couple from Seattle arrived at the lodge. I help translate and guide to different locations of interest. We went to a giant sand castle built by the devil to hear echos. 
10-8-16
Long day. Rafted through the river for an hour, visited and hiked Toro Muerto (the place with 5,000 petroglyphs), visited mummies on the side of the road... The day ended conversing with Julio over a couple of beers. He explained his hopes to create a book full of his own interpretations to sell to guests. In truth, he is a native archeologist. Born in this valley, constantly interacting and understanding the ancestors of the people who drew these figures more than a thousand years ago, I would not be surprised if his interpretations bested those of a professor at Harvard. Julio is also an entrepenuer. While he left the city to get away from money, relax and live, he loves talking about how to increase business and how to best serve his customers. 
10-9-16
I learned how to drive a manuel car. Similar to a manuel moto. 
Tonight we went to karayoke at a local pizza restaurant. Julio knows Larry Bird, the old singer. He stayed in Julio's hostel two different times. "Larry Bird is a friend of mine... He is crazy! Drinks so much!"
10-10-16 Andagua
I head out around six in the morning to climb to the other side of the Altiplano, the great Andean plateau that spans most of southern Peru and Northern Chile/Bolivia. I go in search of El Valle de los Volcanes "The Valley of the Volcanoes". I believe Julio told me it would be a day trip, two hours there, two hours back. I soon realized, this trip will be much longer than what I had expected. 
Betsy (the bike) took me up past Coropuna, the second highest peak in Peru (18,000+ ft). It is cold. After descending into the valley on the other side, I find the small town of Andagua. There is sparse service, if any. No internet anywhere. A white guy with a beard and UT hat on stood, talking enthusiastically to some locals in the square. His name is Alex and he is completing his Archeological dissertation on the area. I caught him at a lucky time. I imagine I could be him in eight years... If I decided to become an academic. He invited me to stay and shadow him for the next day. I happily accepted. 
There was something special about this encounter. Mainly the common life experience we shared. We have similar views on life. Work is work at the end of the day. We only get a single reality. Love is beautiful and sacred. 
We talked about the problems of institutional power in the United States, particularly in Academia. There is a barrier for many to become academics, and it is not necessarily intellectual. It largely dependeds on what high school you went to and how much money your parents have. Alex wants to try and break the barrier. His aim is to create a book by 2021 that both provides scientific fact and information as well as allows anyone to read and understand. He hopes this may bring more minds to the table and consequentially solve more scientific problems, improve our ability to quickly accelerate scientific thought and ideas. I am sure he will succeed. We need more people in the world to commit themselves to honorable, modest work. Many important jobs pay very poorly.
10-12-16 More convos with Julio
Agriculture is being killed by the price and the cost of labor. Nobody wants to work in the country side. Labor jobs here pay well, but the cost of produce is very cheap... Owners lose farms quite often. 
5 years ago, the world economy was excellent. The minerals of Peru were being bought. Now they do not. There is no work in Arequipa, even though they all move there. Skilled bussiness people, lawyers, doctors, engineers, they all drive cabs to stay afloat. 
10-13-16 last day
I am about to leave another remarkable place. My hosts Julio and Durby brought much wisdom and cultural perspective to my travel. Julio is a wealth of experiences and opinions. Durby is an intelligent, beautiful woman. They live in a desert paradise. 
________________________________________________________________________
On the road again
10-14-16 Leaving Majes through the Colca, somewhere between Ocapampa and Caylloma
Climbed Betsy back over the altiplano. I did not make it as far as I hoped. Staying in a small village. I am sleeping in someone's son's old room I think. There is no electricity in this village at the moment. Maybe no running water. The room is lit by candle light. Hope to wake at 3 and leave by 4 tomorrow to see the Condores. 
10-15-16 Waking in 15,000 ft of Elevation
I woke up at 3 am high in the Andes. Planning to catch the flight of the condors at 6 two hours away. I sped into the freezing morning. The moon was still up. Ten minutes later I stopped. The cold hurt. My hands moved slowly. I put on more clothes and waited for the sun to rise. So much for seeing the condors. 
The goal today was to arrive in Puno, on Lake Titicaca where I will spend my last few days in Peru. After a quick dinner in Juliaca, an hour away from Puno, a man named Americo approached me and invited me to spend the night at his moto club. Skeptical at first, I asked to see it. Ended up staying. We cruised the streets with the gang to advertise a drag race the following day. Like all moto gangs, we made as much noise as possible. As we passed the sound of the engines make car alarms go off. There's an interesting joy in being apart of such an obnoxious club. 
10-16-16 Drag Race
Woke and ended up spending most of the day at the drag race. Everyone wanted a pic with the white bearded guy. Joyful and amiable group. Made a friend named Wilber from Puno who I caravanned to Puno with. He spent a long time explaining how foreign money is ruling the world here, especially in pueblos that live on mines. Mining is poluting the water of Lake Titicaca and people are dying in protest. Funded by China, Japan, and the US. (Most recent casualty in Las Bombas Mine). Oh the way of the world. 
10-19-16 Puno-work
10-20-16 Ilave-Geo hunt
10-21-16 rode
10-22-16
I made it to Tacna last night after 400 kms. Gorgeous, dangerous, cold and exhausting ride. Made it in one piece. My third time across the Altiplano. It was very high (16000+ ft). 
I spent the morning fixing my moto. Love mechanics. They are sages. My engine is running smoothly and he almost fixed my speedometer. Maybe Ill do that in Chile. 
Side note: a straight Peruvian man called me beautiful this morning as I left his hostel. "Your hair, your beard...", he said, "it is all beautiful." Latin american hombre love.  
Im sitting in a restaurant in the center of Tacna. Buying lunch for 10 soles. It's 5 more than I usually spend, but the food is amazing. 
Chile is about fifteen minutes away. Incredible that I am about to enter another country. Feels like the universe will change dramatically, although it is physically not far away.
Little things: every meal in Peru is served with lime and chili sauce. Kinda their salt and pepper. The condiments are mayo, watery ketchup, watery mustard, and watery grean savory sauce that reminds me of aioli. All of their fries are hand cut potatoes. 
10-22-16 Chile
I arrived at 7 Peruvian time, not realizing the time in Chile is two hours later than Peru until 12 Chilean time.  A man invited me to have a beer in his home. It was a casual brothle. I ended up playing the new Bon Iver album and Daft Punk in their living room while chatting with the (owner?) 29 year old sister. She charged me 17 bucks for two beers. I could live off of 17 bucks for days at a time in Peru. 
Everything is expensive here. No more 3 dollar hostels and 2 dollar meals. My hostel here is 38 dollars, and that's the midrange. It gets more expensive as you go south. Im gonna camp. 
I forgot how soft fries could be.. When they are made of mashed potatoes. That's what Im eating now. A hamburger and fries, Chilean style. Everyone smokes here. It's like America in the 50's. Drunk homeless men keep asking me for money as I eat. The burger is like a large breakfast sausage patty. Im okay with it. Have been dreaming about Braum's and In-N-Out. 
I saw my first gay people of the trip last night walking the streets. I feel that machisimo culture prohibits homosexual expression in Peru, but Chile reminds me much more of the first world... Everything is expensive and people are free to express homosexuality. 
10-23-16 Belen
It's election day in Chile, and I get to do a little more geology recon in the quaint town of Belen on my way to Chile. The town is made of Spanish colonial style cobbled streets and colorful pastel buildings. They do not see many foreigners. 
While walking through I made friends with a very drunk Chilean, Nelson, who told me he studied anthropology and his disertation work focused on Belen. He didn't really explain much. He appeared white and this is why he wanted to be friends with me. He said he needs to look out for his white brother. While he seemed to think he was close friends with everyone in town, I mainly got the sense that the villagers saw him as an irritating little brother. Not cute anymore, but still acts cute. 
We watched them count the votes for the election. People watch for hours as they count each vote aloud. Nelson kept speaking through the counting. The room shushed him. 
Nelson and I shared a box of wine and had interesting slurred conversation. I still don't know if he was ever telling the truth about anything, or if he will remember we met in the morning. He said he is a reflection of the past and embodies the people who live here and use to live here. He found me a plate of food from his aunt. I was happy to have a buddy.
________________________________________________________________________
Bolivia:
In many ways, Bolivia was the start of a true adventure. The landscape is huge, open, lightly populated and cold. The Bolivian people are not kind like Peruvian's. They don't want to help out the foreign white guy. I felt alone. 
The journey takes me through gorgeous landscape and the worst, signless roads I have encountered. I end up getting lost one day and running my bike into the ground the next. More details below. 
10-24-16 Bolivia
I left Belen to find gas and food in Putre, Chile. People are not as nice as Peru. Not mean, but passive aggressive. Eye rolling and sighing. Many speak English. 
We climb up the Altiplano to get to Bolivia. Another cold climb, not quite as steep as Peru. Very high. Like 16,000 ft. I am on the road with a ton of truckers transporting all sorts of minerals and oil. When I get to the customs office, the lady sighs as if Im a pest she'd rather not deal with. We are the only two in the office. 
As I leave the border full of trucks, Sajama, the second highest peak in Bolivia, greets me. They will not sell me gas because I need a "factura", which is a reciept I believe. They do not explain how I can acquire this reciept. I would love to explore the national park surrounding Sajama. The view is stunning and remote. Nobody is here. I am worried my gas will finish before I get to the next town. 
In the only restaurant open on the side of the rode, I found a savior. The store/home owner found me gas from his neighbor. He wore sunglasses, even at night. 
I ended up camping in the plains near the park. It was gorgeous and cold. I woke up multiple times because of the cold. I need a warmer sleeping bag. 
10-25-16 Oruro--Bike Brake
Betsy stopped working after a long ride. Thankfully I was in the middle of a city. Still tough rolling Betsy through the busy streets. Found a mechanic, should fix tomorrow. My first Bolivian destination is the Salt Flats of Uyuni. Largest in the world. Have been dreaming about flying across the empty landscape since deciding on visiting Bolivia. Thought I'd be there today. 
10-26-16 Oruro to outside of Uyuni--Bike Fix
The mechanic fixed Betsy, thank God. I had worn out the gear shift. Made a habit of stomping instead of smoothly tapping the gears up and down. Need to fix that one. 
I drove six hours. Still not arriving in Uyuni. When night came, I found a small hotel in a small town an hour and a half away. A church service blared music across the street. I went over to dance. My ears rang as I left during the sermon. They were talking about the resurrection. 
10-27-16 Uyuni Camp
I made it to Uyuni. Nice mix of culture and tourism here. Great market. I talked to some travel guides to make sure venturing into the Salt Flats wouldn't be dangerous. While they are big, I can cross them by moto in a couple hours. I spend the morning eating and buying food, stop by the train graveyard and then head to the flats. There's a salt hotel 30 minutes into the white landscape. I meet two other motorcycle travelers. They are true travelers though. They plan to make it to Alaska in a couple years. 
I wait and eat in the salt hotel until the sun is close to setting before I tear off into the nothingness. This is what I have been waiting for. The salt is easy to drive over. Just me and Betsy. I stop and camp when I see nothing on the horizon. The milky way appeared above my tent. The night was magic. 
10-28-16 Uyuni to Ollague--Lost
I woke and left the salt flats, following the worn trail in the salt back to Uyuni. I planned on arriving at Laguna Colorada today. It is brilliantly red. After stopping in a city only two hours away I ask for directions. "Go straight and stay right." I did that. There are no signs here. No cell service. GPS on my maps doesnt work. Nameless roads stem off from the main road at random. I got lost. 
The path I took brought me back north. I ended the day hours later at the Bolivian entrance to Ollague, a Chilean city. I am farther from the lagoon than before. A man sells me 10 L of gasoline and I end up sleeping in a boxcar in an abandoned train. Nice home for the night. 
10-29-16 Ollague to Hot Springs
There are two routes to Laguna Colorada. One back through the town I stopped in for directions yesterday. Another path is more rugged. I talked to a guide in the morning who happened to stop in Ollague before taking tourists through the park in his Land Rover. He said the biggest trouble I will have through the rugged path is a 100 km desert. Sand is tough to drive through. 
Though I knew my bike was already fragile, and the rugged path sounded pretty bad, I wanted to check it out. I turned right at what I thought was the intersection to the rugged road. Really, it was a number of paths rolling through a field toward a rocky mountain path. Once I started I never looked back. 
I mainly worried my tires would pop on a rock. The road was like nothing I had seen before. Full of rugby ball sized boulders jutting here and there for the first 15 kms. After that it was mainly bumpy. And then sandy. Sand is difficult. 
I end up reaching the lagoon exhausted. Continuing I arrive at some geisers. Though I am off the "tough road" the path continues to be difficult. Everyone else is driving in 4x4 Toyota's and Nissan's. The worst part are the continuous 6 inch bumps. They make the bike feel like it is falling apart and every vibration rattles my bones. 
I end the day at a beautiful hot spring. I made friends with some guides and tourists and they invited me to eat with them. I continue to be a lucky kid. I love hot springs and free food. 
10-30-16 Luck Runs Out
The bike was losing power throughout the day yesterday. By the end I could only slowly crawl up hills. I had a bad feeling. In the morning it would start, but the gears did not engage the chain. The owner of the hostel told me to let it warm up. That did help. The power was low. I ended up leaving that morning going a maximum of 30 km/hr downhill and 10 km/hr uphill. The border was only 30 km away. I decided to stop at the green lagoon to take a photo. Betsy did not work again. 
I pushed Betsy about 10 kms through sand and up a couple shallow hills. It took 4 hours. If this didn't happen, I would say I faced very little adversity on this trip. Pushing Betsy this morning was not easy. This is payback for running her so hard on these roads. I should have taken the more traveled path.
10-31-16 Bring her home
I caught a ride to San Pedro yesterday afternoon, the small Chilean town across the border. I came back to the border for Betsy at 9:00 am this morning. There is a hotel at the border and a friend of the man who runs the hotel offered to strap Betsy down in the back of his pickup. I have waited all day. He is supposed to be here by 4:00 pm. It is 4:06. I hope he arrives. 
There are many old wealthy tourists here. A lady from England asked while I was reading, "Would you like a piece of steak?" 
"If you give me steak, I will eat it." 
I was overjoyed. This action was followed by the rest of the tours giving me their leftovers. I had an enormous plate of pasta, olives, sauteed zucchini and tomatoes, sandwich meat... more than I had dreamed of. For free. My luck continued and I found a ride with a long haired gentleman back to San Pedro, Chile.  
I went out tonight. It was Halloween and there was a DJ playing at a pub down the way. He was good. I walked in and immediately started vibing. Like an unexpected Dirtybird concert. A group of Chileans (all around 20) invited me to hang and drink with them. They ordered more than I would have. Champagne, tequila shots, and insisted on downing coke and pisco. I left around 12. Needa get up to take my bike in the morning. She's still at the border. 
11-1-16 NO ME SIEENTO MUY BIEN (I don't feel so good)
I go up again. Early. 7:00 am the same guy with the same van in line at Aduana (customs). I ate breakfast with them this morning. The guy charges me no more than normal, 5000 pesos. About $5. 
I began walking to the hotel at the aduana (customs) 8 kms away from the first customs southern Bolivia/Chile location. They have two locations 8 kms away from each other. I caught a ride with a guide taking three girls through the national reserve 1 km in. When I arrive, I wait. I talk with people. They all say I will not get a ride back to my bed in San Pedro. This is stressful. Maybe I just wasted two days coming to wait for a man who will never come. WHY???


Three couples from Belgium pass by with a full car. The next car, I beg. They have one couple from Australia and two guides in a Land Rover. There is one seat. The kind man allows me to ride with them. I join the group of Belgians after the first 8 kms to the other border. They have a van with more room than needed. 
In the couple of hours left of the day, I was able to find a man with a truck who could bring my bike back to Chile for a reasonable price. His name is José. 
Tonight I hung out with some of my best friends of the trip. A couple. The dude from Italy (Rico) and the lady from France (Flo). They are traveling for months together in a van. I am in love with their life. We talk about many things. In particular, I explain a book about Incan religion and we discuss the concept of non-linear time. 
11-2-16 Calama
This morning Jose took Betsy and me to Calama, a town an hour away. We quickly found a moto shop, dropped off the bike and Jose was on his way. The bike shop was all business. Two Dutch guys, Jordan and Alex, soon came in to fix their enduro motos they bought in Santiago. We bonded over our travels. Crazy how few other bikers I have encountered along the road.
We went out together for beers later and talked about the state of the world. They are very knowledgeable. Alex told me about the ridiculous statistical comparison of gun related deaths inside the continental US compared to the number of Americans killed due to the war on terrorism overseas… between 2001 and 2013 406,000 have been killed within the US, and only 3,380 killed overseas. He also told me how the Taliban spawned from a US backed Pakistani army to fight the invasion of the Soviet Union during the Cold War… we provided $3 billion worth of weapons, ammunition, and military hardware to the Mujahedeen. They successfully drove out the Soviet Union in 1989, and years later the Taliban spawned from the created military force. I love learning about things everyone should know, but nobody talks about.
11-3-16 Anafogasta--first beach camp
I spent all day traveling over 400 kms of desert and finally rolled into Anafogasta without any gas (none in the reserve, none in the MSR tank, no gas). I am lucky Anafogasta was build on a costal hillside. Lucky to use gravity rather than my legs. I love finding a place with salty air and crashing waves. There is something incredibly peaceful about beaches. They remind me of my family. 
I struggled to commit to a camp site. As the sun set, everything looked gorgeous. I settled on a spot on the outskirts of the city where I found a couple other tents. Some dogs snagged some of my food before morning. I need to be more careful. 
11-4-16 Bahia Inglesa
Continuing south from Antofagasta, the coastline turned into a dry Big Sur. The oceanside is incredible. Cliffs, sea lions, gorgeous rocks... I love this change of scenery. The road led me to a town called Bahia Inglesa. 
I met Ricco and Flo again! The friends I befriended in San Pedro. Love reconnecting with others. Especially people like them. People committed to living abroad. I met many more friends in this beach town. All travelers. Travelers for life, not as casual as me. The Brazilian dude had been traveling through South America for 15 years.  We ate fresh fish and vegetables on the beach at night… drank wine and cerveza. 
I wish I had more time to spend with these beautiful people. 
11-5-16 Ciao
I said bye to who I found and started out around 11:00 am. Soon after, my exhaust broke. Just fell out. Came to the nearest town (29 kms out of the way) and found all the mechanics shops closed. "Puede ver el piña alla. Él puede ayudarte. Se llama Pamelo." I go and yell at the gate. An old, skeptical man comes out of the house. "What do you want?" "I need help." He is both a welder and moto mechanic. He fixed my exhaust and my rear rack. Welder. Mechanic. Gentleman. Just helping a foreigner over his head, for nothing at all. He lived in a small coastal village between Bahia Inglesa and La Serena. I don't remember the name. It was beautiful. 
I stopped in what I thought was the last beach town I would see. I found a fish shack and was not disappointed. Then I found a hotel and seafood spot. I tried the shellfish stew before bed. Perfect. I will miss the seafood here.
11-6-16 Vicuña--no pasa
I reached La Serena and turned into the mountains toward wine country. I stopped in Vicuña, a small artisan town, for lunch. Spent the day looking for a vineyard to visit, most of the grapes in the area were grown for pisco, not wine. In the afternoon I drove 120 kms to get to the border. When I arrive the customs employee tells me the Agua Negra pass is not yet open due to snow. So 120 kms back, another day to waste, but that's alright I have time.
11-7-16 Crossed the border into Argentina. Over the Andes with Betsy one last time.
­
Argentina TLDR:
I have spent the month of November within a 200 km radius. I drive from Mendoza to Las Vegas to Mendoza to Las Vegas to Valle de Uco to Las Vegas to Valle de Uco... every trip takes between 1.5 and 2 hrs. 
Las Vegas is a small mountain village at the base of the Andes. It is lush with great trees and many small rivers. "Vega" signifies a lush area due to small streams. Wooffing was an interesting experience. I enjoyed building and learning about eco-construction, but definitely felt my host provided very little in terms of cultural experience. My host is a thirty something who wishes he was eighteen. He doesn't have much money and has three small children. He is friendly, but only to a point. Many times he leaves the house without any explanation. Rarely informs me or other volunteers of plans for the day. Sometimes slips away to bed without providing any dinner... it was an interesting experience. 
I spent my weekends in Mendoza. Mainly to fix my bike, and figure out what I should do with my bike when I leave. It is illegal to sell the bike here. The other option is to leave it with customs, but I still need to take it out of the country after six months... so I will sell it, illegally, and pray there are no problems at the border. Or, after I sell I may file a police report saying it was stolen... still unsure. 
Currently I am living on a gorgeous small vineyard in Valle de Uco. The air is fresh here. It is peaceful. A perfect place to unwind after this three month adventure. A piece of me wants to continue moving. There is so much to see, and while I have been in Argentina for a month, I haven't explored anywhere outside of this small wine region. I am enjoying staying in one place. I like letting my body rest, and cooking my own food. There is also plenty of wine. 
11-8-16 Finally to Mendoza
I made it. 8,000 kms in all, 2,000 kms in the last 10 days. Though I have a month left, there is a strange melancholy. My travel part of the adventure is over, it is the beginning of the end. I am not ready to end, there is so much more to see. I have seen so little of Argentina. We'll see what Mendoza brings.
I stayed at a hostel run by a man who is an ex-political marketer. The morning we spent talking about the corruption found throughout the world. Now he runs the hostel, plays guitar, and fathers his children. He wrote a screenplay about how the Native American Indians reclaim the world from white people with the help of an ancient alien race who revisits planet Earth after many years. We talked about how people are infinitely powerful if we want to be, and how fragile and uncertain our realities are. "The one piece of advice I can give you, if you want something to happen, talk to the people around you. Talk and listen. They are the people who can help make your dreams reality." I believe him.
The rest of the day I spent decompressing. I exchanged some money and made friends with some locals in a park. We drank wine disguised in a big juice box. I should have been more productive, but I am excited to be in Argentina and am in a state of shock/celebration. Confused that I made it to my destination.
Argentina is more expensive than before. When I studied in Buenos Aires three years ago, there were two exchange rates. The official rate was 5 pesos to one dollar, but if you had cash you could exchange a dollar for 8 to 9 pesos, depending on the day. Now the rate is about 15 pesos per dollar. The cash exchange gives you no better rate.
11-9-16 What to do with Betsy
I spent today trying to figure out how to legally take care of Betsy when I leave. After talking and tracking down government officials and offices, they said I can leave my bike in a storage yard when I leave. They didn't say how long, I shoulda asked.
11-10-16 Aureliano y Frederico
I drove to Las Vegas, Porterillos, to find my Wooff host. Las Vegas is a small mountain town. Horses roam the streets unchained and the road is made of gravel. I'm glad to be here. Upon arrival I find Aureliano, my host, working on a project with the mother of his children down the street from his house. He points me in the direction and tells me to meet Frederico, the other volunteer. When I finally find the place I find a quiet skinny Argentinian dude. We listen to the Red Hot Chili Peppers while waiting for Aureliano to return.
11-11-16 Work Eco Construction
11-12-16 Work/Rugby Meet Up/Rumbo Perdido
11-13-16 Return/Work
11-14-16 Camping for SuperMoon
Frederico and I have the day off. We decide to go on a camping trip to celebrate the super moon. He finds a spot online. When we get there we trespass onto a closed property, Freddy seems to know what he is doing. When we are caught, the man is sympathetic. I stay quiet and let Fred talk. The trek we thought was going to be an easy 6 kms turned out to be 17 kms. We made it to a 1000 ft waterfall coming off the foothills of the Andes. We spent the evening discussing life. Freddy is a 26 year old and has been traveling through South America the last three years spending about 100 dollars a month. Before traveling he studied finance for a year, vegan cooking for a year, and medicine for a year. He told me the same addictive molecule found in cocaine is found in refined sugars and salts. Natural sugar and salts are not as addictive and have more nutrients than the refined. This also led to discussing how the world is run by corporations no government has control over. Monsanto is providing health care, guns and pumping livestock full of hormones while rejecting other methods, such as Eastern medicine and not pumping living things full of hormones… also, the media industry of Argentina is primarily run by a single man under the Clarín group. He also talked about how the CIA helped kill people in South America in order to create a state of terror from 1968 to around1975. The operation is called Operation Condor and the purpose was to eradicate communist activists. Ronald Regan both supported South American right winged dictators murder people as well as planted the seeds for the Taliban. Good work.
11-15-16 Return and deal
Spent the morning discussing more problems with society. They are the same problems found in the Roman Empire, just more discrete, and instead of the government controlling things it is the corporations paying the government with the most power. They depict our economy, and decisions made within it. 
The Roman government used the Coliseum to distract the people it served from the crumbling empire. Today, our society is not shown people killing each other in stadiums, but we do hear about murder and rape and assault on the TV every day. The media is full of sensationalized information rather than basic concrete truth. In this way, it acts as a distraction to our society, a vague Coliseum.
Other aspects are vague as well. Like sexism and racism and discrimination. People aren't enslaved like they used to be, but the hierarchy's are still there. White people throughout the world still hold power, and as individuals, we continue to gravitate toward those of similar background. Every country continues to show signs of sexual inequality to a hugely varied degree. In the US there may be unequal pay or treatment in the workplace, in Peru girls are not supposed to play soccer with the boys, and in the Middle East men control women's dress and behavior…
11-16-16 Dead Hard Drive
Plug her in. Rattling ensues. Heart sinks.
11-17-16 Birthday. No such thing as adults. If you find love, cherish it. 
The Wooffing spot is not the family oriented cultural exchange I had imagined. Instead it is more of a bachelor pad. More of a shell of a home. A dorm. Kinda dirty, but it's cool, I like it. And really, it may be more honest than the nice family experience I was thinking of experiencing. Aureliano, my host, has three young children who live mostly with their mother around the block in another house. Auré and his baby momma never married. This is the way of almost every family here, nobody marries. The goal is to stay young and party. Kids have nobody telling them what to do. 
Every skinny guy I meet is named Flaco, or Skinny. The males all call each other locos (crazy). "Ey loco, what you doing today? Como andas?" It's a cool culture. Not nearly as rugged as Peru and Bolivia, but much more edge than Chile. Relaxed. Except when talking about the economy. 
In the last 9 months the government birthed 17 trillion dollars worth of debt. The gov is now collecting money by charging the highest import tax in the world, 21%. The consumers are the ones paying. People never know the value of their money here. 
They old government used the USD as gold. They invented a "blue market" that buys dollar bills for more pesos than the regulated price. The new President is trying to fix this issue, but that means the peso was greatly devalued. The life of Argentine's became rapidly more expensive, and nobody trusts the new goverment.
...
I came to Mendoza after a half day of work at the hostel. The suspension on my bike broke. A short chubby man named Pablo helped me out. He owns a moto shop. He replaced my suspension with a bike of similar make, unfortunately it was too small and my license plate scraped my back tire as I drove. Pablo also offered to buy my bike for 1500 dollars, no problem! I've been waiting for 6 hours for a welder to fix my bike. Make it taller.
The welder fixing my bike is 50. He lived in Dallas for a couple years. Then his wife went off with his neighbor, took the daughters and erased their real father. He is a flaco (skinny guy), named Girardo Linde. They call him Flaco. He loves me because I speak English and am from Oklahoma. It is rare to find a gringo in this neighborhood, especially one from Oklahoma.
Flaco invited me to go out and celebrate my birthday with him. I agreed. I love strangers who want to be friends. We left my bike at Flaco's house and drove away in the hollowed out French diesel van. Flaco is not a man with money, but he does not lack spirit. "You're the first gringo here since 4 years!" He's been dying to speak English. 
With us is Rafi, a quiet 30 year old. Introduced to me as a singer... I think he sings as a hobby. First we find food. After being rejected by a Bolivian place (Flaco believes because we are not Bolivian) "Those bastards!" he said, "just because we aren't fuckin' Bolivian they wont serve us." We end up finding a great bowl of pasta and a wine and soda spritzer. 
The night is full of interesting conversation. We mainly stayed in the car and talked. I felt like I was in high school again, when the only place to hang alone with a couple buddies was driving around in a car and stopping in the Bahama Ice parking lot. 
Conversation included facts like the "chicken rule", all the ones on top poop on those on the bottom. Flaco and Rafi feel that is how Pablo treats them. Pablo has money and a company. Rafi and Flaco have their friendship and alcohol and hollowed out van... they feel like Pablo does whatever he wants and doesn't necessarily deserve what he has. Other wisdom of the night included the sacrity of being loved by someone and the fact that the prostitutes in the neighborhood came from Colombia. 
After driving around a bit we came to a barber shop where Flaco has a key. The owner and Flaco are friends. Flaco was the architect of the room. Rafi asked if he could cut my hair. I denied. Soon Rafi left and it was just me and Flaco drinking boxed wine in the middle of an endless night. We talked a lot about love and heartbreak. 
At one point a kid came by and knocked on the door. Flaco opened the door, but left the metal bars on the outside closed. The kid didn't say much, but was looking for alcohol. Flaco gave him a sip of our boxed wine and sent him on his way. 
"A ghost." Flaco said, "there are many kids like this, wondering around aimlessly looking for alcohol. I feed him to protect the store. If I refuse, it's possible he comes and smashes the window tomorrow. The police do nothing to people under 18. Even if they know the vandalizers, they go unpunished." Flaco says he can't judge the kid for his state of existence. He is happy enough, and there are worse ways to be. 
Flaco left me after a long conversation about his life. He is going back to his house, I am staying here in the barber shop where I can wash my hair, have coffee, and sleep. We have been talking from 1 to 5 am. His life is complicated. Has 8 children with three women. He tells me he has loved two women in his life. Currently he has a girlfriend, and feels very lucky to have her. She loves him, and we both agree, regardless the reason, to be loved is precious. 
While I do not want to be Flaco, I respect him. His life may do well as a movie. In short: he married a woman in Mendoza, had two daughters, was involved with the Peruvian Cartel, slept around, moved to Dallas to escape his involvement with the Peruvian Cartel, wife went off with the neighbor in Dallas out of revenge, Flaco was left and forgotten by the family. He moved to Atlanta. Lived well. Went to Tampa, FL. Found a welding job. He made a dragon out of scrapmetal in a week in Tamp, FL for $20,000. Immediately after receiving payment, he bought a used, almost new Camaro. Fell in love with a beautiful black woman. Found out she was bisexual and did not tell him after a year together. Fled back to Dallas. Saw his daughters for a mere 5 minutes, the ex-wife allowed no more, and came back to Mendoza. His daughters no longer own his last name. 
Flaco never told anyone all of this before. I am incredibly lucky to hear such a rich and interesting story. In Mendoza, Flaco feels alone. He did not keep in contact with his family during his twelve years in the US. None of them talk to him. Not even his mom. He knows he has made bad decisions in his life and has no choice but to accept this lonely existence. While I feel badly for him, I am also shocked by his optimistic attitude and acceptance of his fate. I feel like it takes a lot of courage. Flaco drank boxed wine until 6 am with a stranger he met that day. Friendship is a lifesaver at the moment. There are worse ways to be. 
11-18-16 : 11-24-16
More work with Aureliano. Also get to bottle sparkling wines with Martin on 11-22-16.
11-25-16
I came back from Valley de Uco to Las Vegas. I left most of my stuff there, and I wanted to help out one more day. In all honesty, when the morning came to return to Las Vegas I found it difficult to leave the gorgeous slice of heaven given to me. I feel a peace surrounding the vineyard I cannot find in Las Vegas. My experience there has been tainted in some way. 
I feel some slight anxiety about the end of this journey. If something goes wrong, it feels like I could get stuck down here forever. I know that isn't true, but the thought is haunting me. Especially because I am about to sell this bike illegally and people tell me both answers: I will be able to leave, or I wont be able to leave. I pray for the best and hope for, I will be able to leave. We will see. 
11-26-16
I wake before dawn to leave Las Vegas. I wanted to catch the sunrise, but only caught clouds. Another drive through clouds, reminds me of Peru.
11-27-16
I am pacing around this room on a gorgeous vineyard in Argentina. I get to do anything I want today. I think I will spend it alone. A man invited me to ride Betsy to a beautiful canyon. While enticing, I think I need today for myself. There is something exhausting about knowing more people. Time alone is also incredibly important. Seems to be underrated. Or maybe I am the one who finds it underrated. 
Things scare me. Lots of things. Life is hard and uncertain and arbitrary. Conor Oberst says "there is no right way or wrong way you just have to live." I tend to agree. In this agreement tho, I believe there is a right way. Or at least a way that is better. Or maybe not a way, but particular actions seem to hold an inherent good or bad within them. The way time is spent in a life defines the quality and meaning. 
I get a nail stuck in my tire. I end up calling the guy who wanted to ride to the canyon. His name is Omar. He is a lonely, kind soul. We spend time talking and after he repairs my tire, he invite me to dinner. At dinner we talk about love and loss and how you can never actually know the mind of another. His wife left him after twelve years and two kids. She still lives down the street, but he feels like his influence in the lives of his daughters has been stolen from him. He told me to always be careful. The hardest part of the situation was rethinking his life without his lover. He had planned to stay together forever…
11-28-16  Asado
Martin and his family came to the vineyard. It is a holiday and they brought food for a big asado (BBQ). The day was spent talking, drinking wine, eating meat and interacting with the children. This felt like a replacement for Thanksgiving.
11-29-16 Head to Mendoza to sell the bike
11-30-16 Leave
12-1-16 1:20 am
Standing at auduana de Chile on my last cross over the Andes. It is 2:45 am. I feel like a ghost. The last few days have been a mess of confusion in selling my bike and moto gear, and the biggest stress came from the question, "Will I be able to leave without my moto?" The answer "Of course." Governments give entrance stamps, they do not provide exit stamps. Even if they did, I do not have my moto tied to my passport. I am no longer worried in the slightest. 
The last two people I saw may have been my two best friends in South America. One is a wine/rugby man, Martin Castro. The other is Girardo Linde, an old skinny welder trying to recreate his life in Argentina after spending twelve years in the states. I talked to Martin about my future plans over a beer in the bus terminal restaurant. My plans do not really pass the next six months to a year.
Me and Girardo spent the entire last two days together. The main mission, we ran around trying to sell his 75 cc Yamaha scooter so he could buy my moto. Along the way we spent time with his girlfriend's family and her five children. He let me sleep in his hollowed out van the night before I left. The foam pad he keeps in there as a backup bed was very comfortable. 
Selling my moto did not turn out as well as hoped. Pablo lied. He told me he would pay $1500 two weeks ago, and only offered $400 at the last minute. If I had known this before, maybe I would have set off to Peru two weeks ago. It's okay though. I should have known. Live and learn.
Girardo loves the bike, and although he doesn't have the money now, he promises to send $1000 when he sells his other autos. Whether he does or not, I have six months to return if I want to reclaim Betsy. At very least, I feel good about leaving it with a friend who I know will love owning her.
Girardo is my friend because I am his confident. He tells me things about his life he has told nobody else. He is a good guy, makes friends everywhere he goes. Girardo insisted on waiting with my stuff by the bus while I had my last beer with Martin. By the time I got back we were able to talk for a final ten minutes. He told me more details about how he arrived back in Argentina. After his life in the US fell apart and his ex-wife stole the lives of his daughters from him, his family in Argentina told him they wanted to see him, and he had high hopes of a returning to reconnect with people who loved him. Unfortunately, the family lied. The family just needed his signature to sell a property. So poor Girardo felt rejected once again. "I love you freakin loco." He said, grabbing my head and hugging me before I boarded the bus. I'm lucky to know his story. Hope I will see Flaco again. 
12-1-16 6:00 am
I find a cab who brings me to a hostel. The lady I pay tells me I need to take a shower. In the morning she informs me that something I brought in the room has kept people from sleeping. It was my pungent shoes and socks. She makes me take another shower, then covers me in deodorant. "Who are you? My mom??" "No, your wife!" she says.
The hostel turns out to be a home for people from all over South America. My sleeping there makes the country count eight. All are between 20 and 35. The environment is friendly and caring. We eat meals together and they asked me to show them how American's dance. I turned on Inspector Norse and they made me stand on a chair… a perfect way to spend my last couple days in South America. I am lucky to be so accepted.